NEWS
04.29.19 - 05.01.19 - presenting at FITC TORONTO
Get Your Tickets today
04.03.19 - TEACHING At Cooper hewitt, smithsonian design museum
Get Your Tickets today

For over 20 years Imaginary Forces has been a leader in blending cutting edge design with evocative storytelling. Whether it is documentaries, commercials, or opening titles for film/tv, they all start with an idea, and it is through storyboarding that these ideas evolve into structured concepts. Creative Director Alan Williams will share a behind the scenes perspective from main titles such as South Park, Stranger Things, and Anne with an E – revealing design principles, the power of abstraction and composition, as well as innovative storytelling techniques that students will apply to their very own boarded title sequence.
This is an exposure-level workshop suitable for teens and college students; no prior experience in design is needed to participate.
07.10.18 - Interview with FRAME.IO
06.14.18 - Anne with an 'e' wins gold for best opening title sequence of 2018 at promax bda.
04.08.18 - PRESENTING AT FITC TORONTO 2018
CHECK IT OUT HERE
02.18 - THE MOTION AWARDS BY MOTIONOGRAPHER
I'LL BE A FINALIST JUDGE FOR ONE OF MY FAVORITE CATEGORIES, LONG FORM FILM. IF YOU HAVEN'T ALREADY SUBMITTED WORK, GET ON THAT! CHECK OUT MORE INFO HERE.
01.04.18 - "anne with an 'E'" named best title sequence of 2017 by ART OF THE TITLE
check it out here
12.12.17 - CLIP FROM my DESIGNDRIVEN NYC PRESENTATION
THIS NYC MEETUP IS FREE AND MAKES PAYING WAY TOO MUCH in RENT A LITTLE WORTH IT. CHECK out more here.
07.19.17 - Interview with promax bda
07.12.17 - INTERVIEW WITH THE VERGE
06.06.17 - promax bda 'the art of title design'
I will be talking about how my vision for Anne with an "E" became a reality. I will be speaking amongst some other talented directors, each sharing their process and vision.
"Title designers capture the essence of a program and set the tone for what is to come. In this session, Emmy winners Ellen Kahn and Lynda Kahn lead a conversation with a panel of creative directors behind some of the most notable program titles as they discuss their creative process."
Here's who's speaking:
Alan Williams, Creative Director, Anne with an "E"
Stuart Bass, Director, A Series of Unfortunate Events
Lisa Bolan, Creative Director, Queen Sugar
Lawson Deming, Creative Director, The Good Fight
05.26.17 - INDIEWIRE INTERVIEW
Check it out here
05.16.17 - BUZZFEED INTERVIEW
Check it out here
04.17 - OFFF BARCELONA 2017 BOOK
04.17 - by way of brooklyn magazine
What's better than receiving your favorite (and largest) magazine in the mail? Being featured in it! Thanks Sarah Kim for making my dream come true and Yvonne Yi for being so brilliant. If you haven't checked out http://www.bywayofbrooklyn.com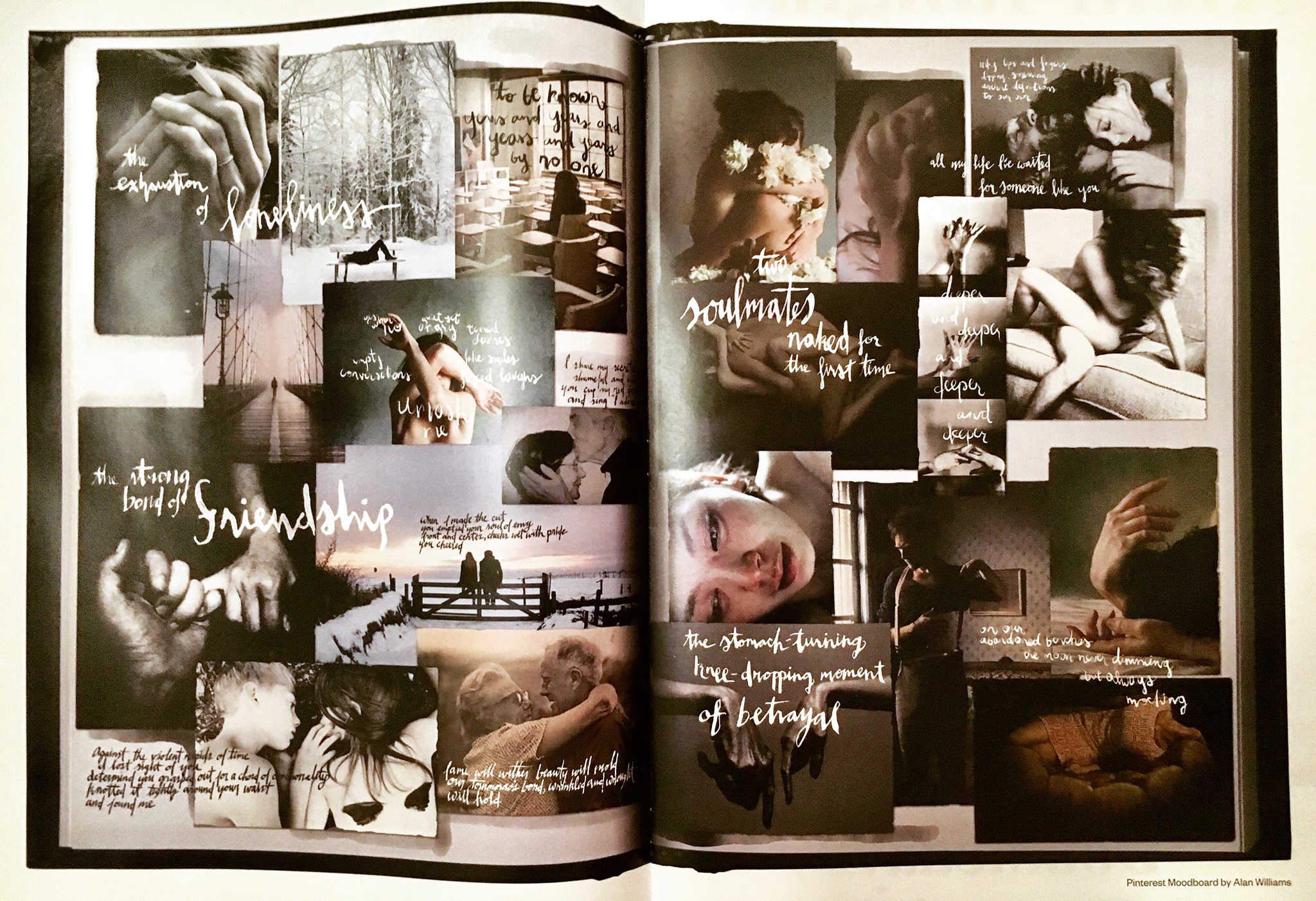 03.10.17 - sxsw | ICONS IN THE AGE OF BINGING
I'll be packing my bags and heading to Austin next March for the SXSW conference. Along side Emmy nominated and award winning Creative Directors Karin Fong, Jeremy Cox, & Michelle Dougherty we will be leading a discussion on the trajectory of TV and Film titles and what it takes to make some of entertainment's most iconic sequences. With so much content on our screens, it's never been more important to draw an audience in. We will expand on how they continually succeed in finding the essence of a story and package it in unique and exciting ways - all under 90 seconds. What is our process, what are our collective successes and what are some of there hard earned lessons. By incorporating over 20 years of industry-leading title design experience, we are having a conversation on where titles have been, to where titles are going. So if you are also heading to SXSW 2017 make sure to stop by and check out, Titles: Icons in the Age of Binging.
11.7.16 - SYTLE FRAMES NYC
I was honored to have attended and presented at this year's FITC Styleframes NYC. This conference is a unique opportunity for industry leaders and Fortune 500 companies to discuss the process and nuances of the art of pitching. It's a great blend of creative and logistic perspectives.
There are a myriad of opinions on how to successfully pitch your ideas, and here are a few more to add to the mix: 5 tips on pitching that I took away form this year's conference.
Always Pitch in person, if the opportunity is available to you. This is the most impactful and memorable way to present your ideas. If you are not able to present in person, according to IBM's Elizabeth Kiehner, try delivering your pitch standing up. The active participation of standing up and engaging (although they cannot see you) comes across in your voice and delivery.

Elizabeth goes on to say, when presenting multiple concepts, have a strong opinion as to what direction is your top choice. Your client is looking for your expertise and your particular voice. Leaving the client to guess your favorite, can instill doubt that you have found the perfect solution. Don't undersell your opinion; they came to you for a reason.

Whether you are investing 20% of the budget on a pitch, or like Mike Alderson of Man Vs Machine, a simple test video shot on his iPhone, if the concept is smart, never underestimate your clients' ability to see it. Steve Viola, SVP of Design at FX, spoke to this fact, that when you know you've found the winning solution and the remaining concepts aren't yet there, remove them. Never risk diluting the potency of a strong concept for the sake of quantity.

During a panel discussion lead by Ben Radatz of MK12, we learned to make sure you are giving the client what they want: this includes ideation, budget range and restrictions. Remember that you are the expert. Don't sell them on something that doesn't make sense with the budget or the timeframe, or the potential team/studio capabilities. This can also mean making sure that you are not too hyper focused on one aspect of a client request and rather looking at what they are saying as a whole.

Elizabeth Kiehner also stated, artists shouldn't be be addicted to pitching, but to winning. Understand what your company excels in and find the clients that appreciate that. Practicing discretion on what you will or won't pitch on will only increase your chances of success.
Of course there are always exceptions to every rule. The biggest take away is that there are many subtleties and techniques in the art of the pitch, most importantly, you need to hone your own voice and unique perspective and find out what works for you!
10.20.16 - SCAD ATLANTA
A big thank you to the students of SCAD - The University for Creative Careers Atlanta who with each opportunity to share my experience with, I always leave energized and inspired beyond words. SCAD Atlanta is yet one more reason to be excited about the future of design-driven storytelling.